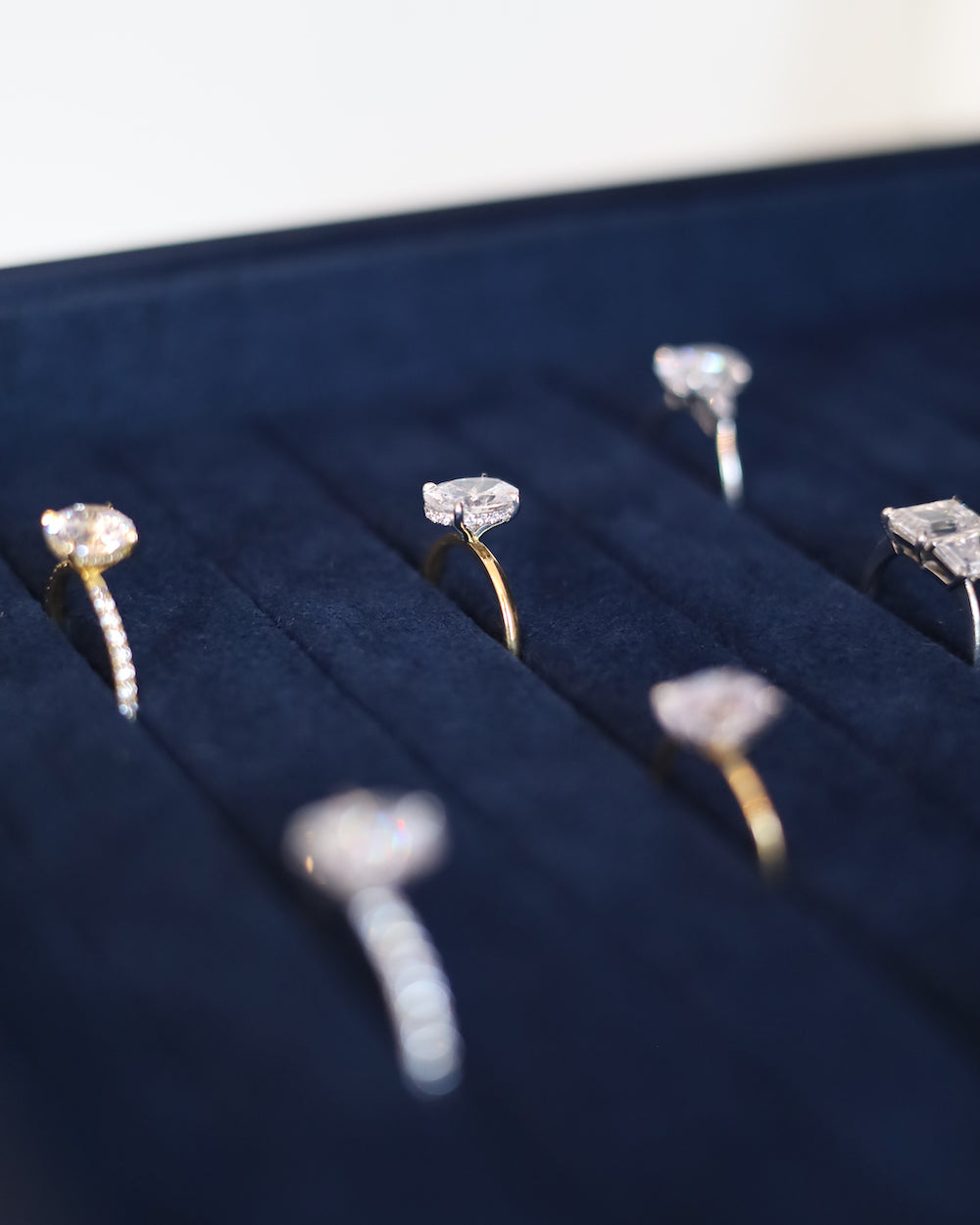 The Experience
An "At Home Try On" with Calista West is a curated shopping experience that allows for the personalization of jewelry design to begin right in front of you in the privacy of your own home! You have the ability to see a variety of styles, metals, diamond shapes, and other design characteristics.
The greatest reason why we started offering this service to clients several years ago is because of the positive feedback we have received from every single client enjoying the more personal touch of being able to try rings on at home alone or with their partner. You get to discuss what matters to you in private and not feel pressured to make a lifetime decision on an important piece of jewelry you're going to wear for a lifetime.
CHOOSE A DATE

Select a date for the delivery of the rings

TRY-ON THE RINGS

Enjoy the rings for 48hrs, trying them on at your leisure

MEET WITH US

Choose a time to call or video chat with one of our team experts about the experience before returning the rings in the mail
Questions & Answers
How much is this experience?

The cost for this service is $250 for the wedding band experience and $500 for the engagement ring experience. The experience is fully credited to your engagement or wedding ring purchase.
How long do I have with the rings?
How do I return the rings?

Calista West will include the prepaid insured return shipping label with the rings. We ask that the rings are back in the mail by 5pm Thursdays, on the last day of your try-on experience.
What if I don't know my size?

A ring sizer will be included to find the perfect fit.